Part of G8, Italy is one the largest economies in the world, and boasting half a trillion dollars in exports of Made in Italy products every year. Although Italy is home for some of the most established industry leaders in fashion, automotive, food and the arts, is also a place where most companies rely on antiquated information management systems, inefficient internal processes and gut-wrenching relationships with the public administration and its own dysfunctional processes and systems.
Today, decentralized ledger technologies (i.e. DLT) are disrupting the way firms around the world can manage, share and secure information, highlighting the importance for today's businesses to achieve better data security, transparency and availability that drives better decision making, hence better businesses.
This book is intended to be a practical guide for DLT adoption to help Italy's business executives rethink their operations in a more scalable, transparent and secure way in order modernize their companies and stay ahead of the global competition in the new millennium.
After a brief introduction on Blockchain and the history of DLT, Mr. Ferri presents a vast portfolio of real-life, practical applications, explaining how combining decentralized solutions to existing challenges in automotive, fashion, luxury, food, art, cultural heritage, and tourism could be a winning strategy for companies in these sectors. Mr. Ferri continues on by showing how DLT can also be the key asset capable to radically solve the Kafkaesque mechanisms of Italian bureaucracy that most enterprises have to endure when doing business in Italy. Finally this approach directly translates into a tangible impact on the struggles of the Italian public administration, such as tax evasion, black markets, counterfeiting, smuggling and illegal immigration.
Understanding blockchain is understanding the future. Blockchain & Made in Italy is the instruction manual that entrepreneurs, managers, IT specialists, and policy makers have been waiting for to better understand and seize this incredible opportunity for a new renaissance.
A guide on how decentralized ledger technologies can make Italy's most prominent industries experience a new Renaissance.

0x1: Introduction to DLT
Life in a pill and why DLT
Introduction to DLT
The History
What is blockchain
Blockchain and DLT: Bitcoin, Cryptocurrencies, Smart Contracts, and Tokens
What blockchain is not
In summary
0x2: The Made in Italy
Made in Italy: an overview
Executives POV 
DLT and Fashion and Luxury
Now go: tactical cheat-sheet
DLT and Food and Wine
Now go: tactical cheat-sheet
DLT and Automotive
Now go: tactical cheat-sheet
DLT and Art and Cultural Heritage
Now go: tactical cheat-sheet
0x3: Made in Italy, DLT and the Public Administration
Business and Italian bureaucracy
On effective taxing
On leveraging immigration
On ensuring white markets 
0x4: F.A.Q.
0x5: Glossary
0x6: Resources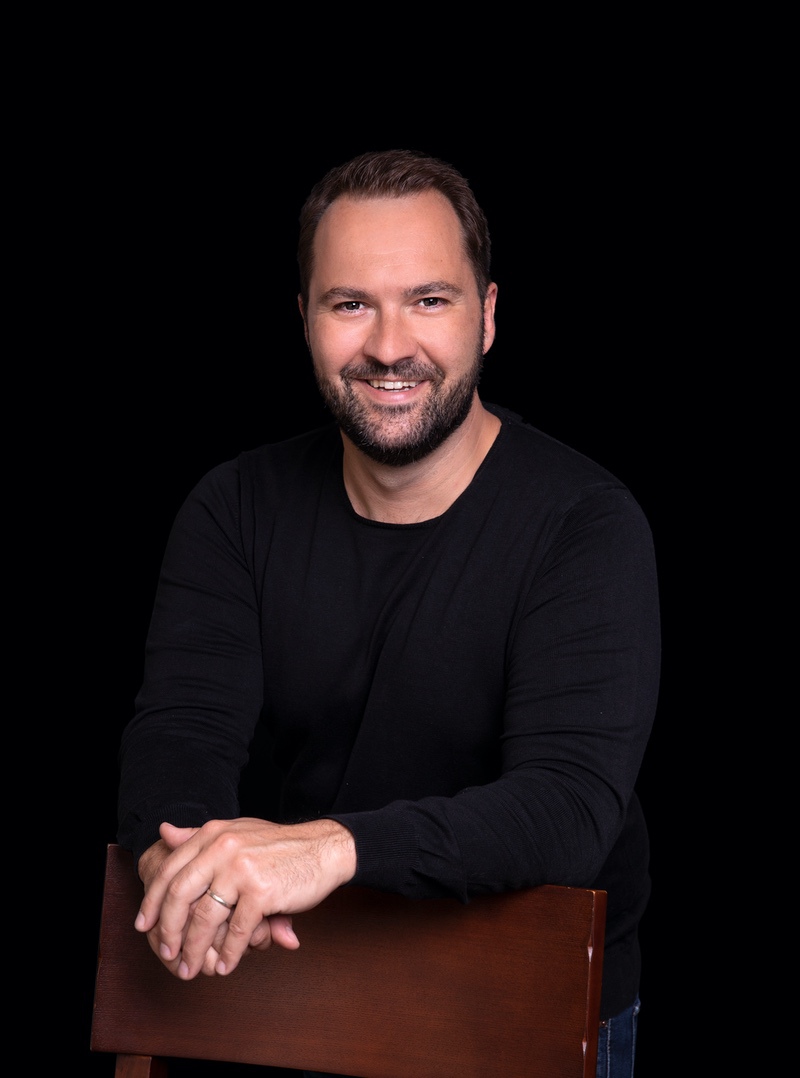 Co-founder and CEO of NFTPro™, Mr. Ferri is a former PwC technology leader, serial entrepreneur and renowned world-expert in blockchain, tokenization and digital currencies, who has keynoted over 120 presentations around the world including at the World Economic Forum, the S&P 500 Global Platts and the Blockchain Economic Forum.
Mr. Ferri is also routinely being asked to provide clarity about the performance of the crypto market and the technological advancement of DLT by governments and prominent media outlets including CNBC, CNN, BBC, Al Jazeera, Forbes, Bloomberg, Millionaire and Coin Telegraph. Since 2014, Mr. Ferri has been advising 35+ Companies, including Atari, Lottery.com, Swarm Fund, Sapien Network and Credits, providing guidance on strategic planning, business growth, funding strategy, tokenization and blockchain adoption. Mr. Ferri holds an MBA from Cornell University and lives with his family in Palo Alto, California.
One of the best books I ever read on blockchain. To the point, practical and with plenty of examples. A must-read for any executive wanting to highly improve performance of their enterprise.
Italy is unique, the cradle of our Western civilization, and Christian Ferri brilliantly demonstrates how Italy can use this 21-st century blockchain technology to catapult itself into the future while maintaining its identity.
Europe is a hotbed of digital innovation in blockchain and Italy is one of the brightest lights. From active leadership in the European Blockchain Partnership building a European Blockchain Services Infrastructure to national initiatives to a burgeoning startup scene, Italy is making its mark! This new and informative book is another valuable part of that landscape.
An insightful view into how blockchain will add value to Italy's most established industries and reputable brands.
Companies interviewed that have contributed to the book
Atari
Fred Chesnais CEO
Blockchain Research Institute
Don Tapscott Co-fondatore
BMW
Johannes Klepsch Emerging tech & DLT
Che Banca! Gruppo Mediobanca
Hedy M'Baya Fratino
Codex Protocol
Jess Houlgrave Co-fondatrice
Corrine Moshy Marketing e comunicazioni
Conio
Vincenzo Di Nicola Co-fondatore
Ducati
Francesco Milicia VP Global sales & Board member
Galleria Caretto & Occhinegro
Francesco Occhinegro Co-fondatore
General Motors
Paolo Antonioli Former executive
Gruppo Sella
Marco Coda Specialista Digital assets, criptovalute e innovazione
Lamborghini
Paolo Gabrielli Responsabile After-Sale
Giovanni Perosino COO
Boris Puddu Responsabile Collezione Lamborghini
Luxochain
Davide Baldi Co-fondatore
Lorenzo Rigatti Head of Business and Product Development
MOBI
Chris Ballinger CEO
Ruffino
Sandro Sartor MD
Skillchain
Alecos Colombo Product Manager
Task Force "Innovazione digitale e Blockchain" della Commissione europea
Peteris Zilgalvis Capo Unità
Tim Draper
Eloisa Marchesoni
Gaetano Armao
Katia Bassi
Riccardo Bigi
Giovanni Brambilla
Alessandro Casali
Giulio Hassan
Giorgio Marciano
Vincenzo Paradiso
Pasquale Siani
Alessandra Von Bismarck

Blockchain & Made in Italy
ORDER NOW!